As a father, I understand that raising a family is the hardest job in the world – especially when faced with daunting education bills and the prospect that your child may not be able to afford to purchase a home in the neighbourhood of her/his choice. That's why I am working toward creating real change for Coquitlam-Port Coquitlam families.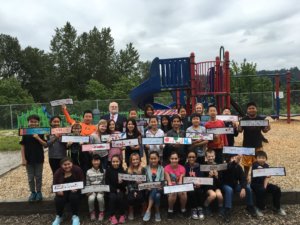 Did you know? Every month, over 12,000 Coquitlam-Port Coquitlam families are receiving on average $520 p/month from the tax-free Canada Child Benefit. Every month the Canada Child Benefit invests $6.4-million in 12,200 local children. 
Nationally, the Canada Child Benefit helped lift 300,000 children out of poverty
As your Member of Parliament, I ensured our government invested millions of dollars in our community to empower our youth and families with smart investments, including funding S.U.C.C.E.S.S Foundation's Chance to Choose program, which helps vulnerable youth overcome barriers to employment, and increasing investment in Canada Summer Jobs.  
(total investment: $5,174,000)
When I was elected in 2015, you put your trust in me – Canadian youth voted in record numbers, and I've worked hard to be worthy of your faith. I've worked with a local youth council every year since being elected and in March 2018 the Coquitlam-Port Coquitlam Youth Council Skyped with Prime Minister Justin Trudeau, to chat about everything from affordable education to unions. 
This spring Prime Minister Justin Trudeau spent an afternoon at Pinetree Highschool, visiting classrooms and holding a town hall style Q&A with students.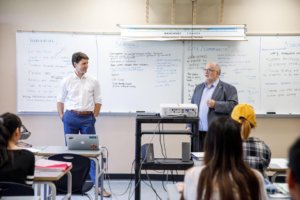 In May 2018, I was honoured to receive the Adult Mentor R.E.A.C.H. Award from PoCo Youth Services. 
I've worked hard to ensure that I stay in touch with students at Douglas College – we've spoken about new, game changing student loan measures. Making post-secondary education more affordable for Canadians is one way we are growing our middle class and strengthening our economy.