Did you know? Since our government slashed the small business tax rate to 9% Canadian small businesses pay the least amount of tax out of all G7 countries!!
7 out of 10 Canadians are employed by small businesses. Small businesses are the lifeblood of our economy. That's why a re-elected Liberal government will make it easier and more affordable to start and grow a business. We'll eliminate the swipe fees on HST and GST that merchants must pay to credit companies. We will cut the cost of federal incorporation by 75% and eliminate all fees for mentorship and training service from the Business Development Bank of Canada, Export Development Canada, and Farm Credit Canada.  
As a computer scientist by trade, I am keenly aware of the importance of innovation and economic development. I make a special effort to connect with the businesses in our community that are engineering tomorrow's technology. I've worked hard to stay in touch with local businesses, by hosting and participating in several roundtables with the Tri-City Chamber of Commerce, brining Ministers to Coquitlam-Port Coquitlam, and visiting local businesses.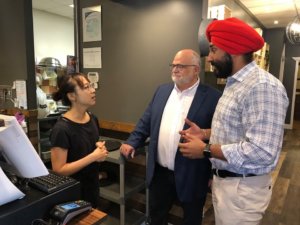 This International Women's Day I was honoured to host the Minister of Small Business and Export Promotion for a Tri-City Chamber of Commerce Roundtable, followed by a tour of fantastic Coquitlam-Port Coquitlam small businesses.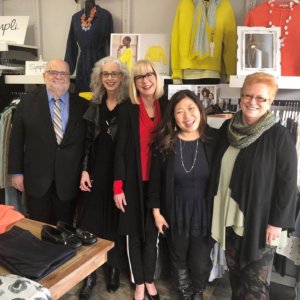 How have our policies helped businesses in Port Coquitlam? 
For example, QMC Submetering Solutions, right here in Port Coquitlam successfully used its entrepreneurial innovations to start-up, scale-up and access new markets in South Africa.
Another local trucking business received CanEx funding that enabled them expand internationally. 
I'm particularly enthused that Port Coquitlam based company, Finger Food is one of the founding members of Canada's Digital Technology Supercluster, an initiative the federal government co-funded, which aims to promote and encourage technological advancements, and economic growth.