British Columbia is nestled in a temperate rainforest that boasts more diversity than the amazon; we are surrounded by beautiful ocean and mountain views – I take my commitment to preserving and protecting our environment seriously.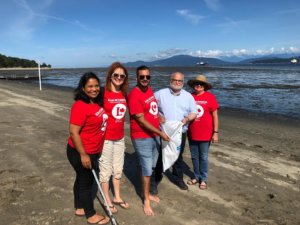 Did you know? I voted in favour of MP Finn Donnelly's Bill C-228 (closed containment aquaculture).
Right here in Coquitlam-Port Coquitlam the federal government funded the rehabilitation of Brown Creek, the Coquitlam River Watershed Stewardship Program, we removed the abandoned vessel the Aurika from the shore of the Pitt River, invested in hydrogen and electric fast-charging stations in Coquitlam, and put nearly $1-million toward the award winning Blakeburn Lagoons, and nearly $3-million to upgrade Plateau Water Pump Station in Coquitlam.  
Total Investment ($4,281,386) 
Personally, I drive an electric vehicle, worked toward restoring funding for Salmonoids in the Classroom, and regularly meet with environmental organizations such as Watershed Watch, the Coquitlam Watershed Roundtable, and Wild Salmon Forever.
Our government has the MORE for the environment than any other government – EVER.